We buy your home as-is, so you can move on worry-free.
Services Focused On Your Specific Needs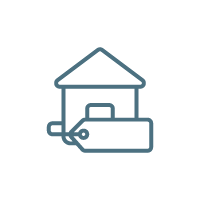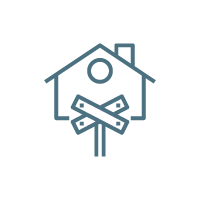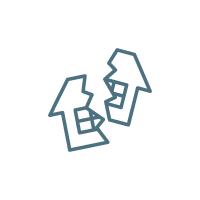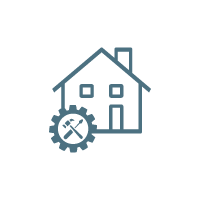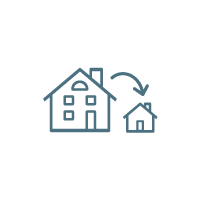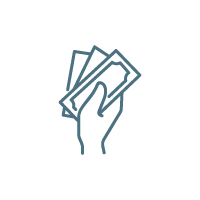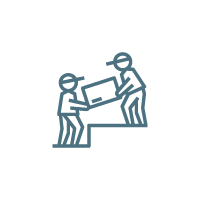 A Clear, Uncomplicated Path to Selling a House As-Is
Every day we talk to homeowners who feel stuck in a home that isn't market-ready and needs some TLC. It's stressful when they don't have a partner they can trust to make that happen.
We believe that every home is a sacred place that holds a unique story for each family that graces it. That's why it's so important to us that regardless of its condition, we take care of it, maintain its integrity, and transform it the right way to serve new families for years to come.
Here's How It Works
We buy houses in any condition and peel back the layers to breathe new life into the space.

Evaluate the Property
Once you fill out the free assessment form, we'll evaluate your property and call you back with a ballpark offer.

We'll Come to You
Once we meet and see everything in person, we'll make an official offer within 24 hours.

Move Forward with Confidence
Choose your moving date, take any belongings you desire, and leave everything else to us. You get to move forward with your investment and peace of mind for the future.
The passing of our son Ben was earth-shattering. When Kevin invited us to participate in the "Home is Where the Heart Is" for "Demolition Day" we couldn't say, "Yes!" fast enough. Kevin helped us take our grief and transform it into something positive for the community in Ben's memory. We are grateful for this opportunity. To honor our son's fighting spirit, Flipping Cincy donated to the Cincinnati Children's Hospital Heart Institute—providing life-saving care to the world's most critical patients. If someone is considering working with Kevin, we would say, "Do it!" He cares deeply about the families he works with, uses quality materials, and his final product is always gorgeous! – Keith & Tiffany Messer
After working with Kevin on many home renovations, my biggest observation of him and his work has been his tremendous sense of family, heritage, and historical preservation in everything he does. Kevin works hard to bring back the character of each home project he undertakes. In times when we begin to question the toughness and frustrations that often come with construction projects, it serves me well to take a step back and focus on why we do this work. Having Kevin as someone I look to help carry that vision through is refreshing and something we should all strive to be a part of. – Summit Construction Group, LLC.  |  Doug Green, Partner
After our parents passed, the biggest challenge my siblings and I faced was selling their home. It fell in serious ill repair as they were both ailing in the last years of their life. It was overwhelming and disheartening to figure out how to deal with it. Everything changed when we met Kevin. He saw the good "bones" beneath the troubled exterior and offered a price for our childhood home. Showing his intention wasn't just to "flip" it as fast and cheaply as possible. But to truly invest in restoring its value and its place in the neighborhood. The house now has a new life for another family, and the transformation was breathtaking. The house had come full circle. Giving me a sense of satisfaction and closure, knowing my parents would have been happy to see it too. Working with Kevin felt like having a partner. Throughout the process, Kevin's interactions with me were grounded in warmth, fairness, and respect. – LeAnn L.
Sustaining History and Building Community
Allenhurst Project Feature
Watch how we worked with these wonderful owners to breathe new life into their mother's former home. 
SELL YOUR HOME AS-IS TODAY
An Investment in Your Property, the Community, and Your Future.
Don't settle for a fly-by-night flipper who's only looking at profit margins—partner with a dedicated team of professionals with purpose, heart, and a commitment to doing what's right for your home. Together, we'll alleviate your stress and reveal your home's original charm.
"*" indicates required fields